Anti-cellulite TruSculpt® 3D
Anti-cellulite truSculpt® 3D in Midtown, New York City (NYC)
Cellulite is a chronic and progressive alteration of the connective and subcutaneous tissue that affects the adipose tissue. This condition is caused by a microcirculation deficiency, resulting in the increased size of adipocytes, the cells responsible for fat storage. Between 80 and 90 percent of women may experience cellulite due to the different distributions of fat and connective tissue. Are you tired of the stubborn, lumpy and dimpled flesh on the thighs, hips, buttocks, and belly? Get ready to reshape the way you think about your body with a versatile, anti-cellulite treatment that delivers individualized results to match your personal needs.
truSculpt® 3D is an innovative, non-invasive, and FDA-approved, monopolar radio frequency (RF) treatment optimized to deliver Targeted, Repeatable, and Uniform sculpting and contouring of problem areas of the body for TRU 3D results: Decreased circumference, Diminished fat, and Discovering an incredible new figure. It takes an unique, multi-dimensional approach to eliminating fat cells, tightening of the skin, as well as improving the skin tone and cellulite appearance with no visual downtime. truSculpt® 3D delivers and maintains therapeutic temperatures to the subcutaneous adipose tissue, in order to achieve the desired efficacy of the shortest possible treatment time with enhanced safety and comfort for long-lasting results.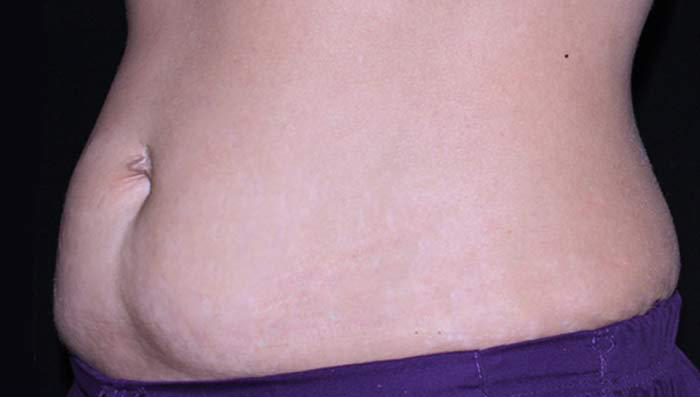 After

Cellulite Reduction


---

Treated with: Anti-cellulite truSculpt® 3D
Photos Courtesy of: Cutera®


---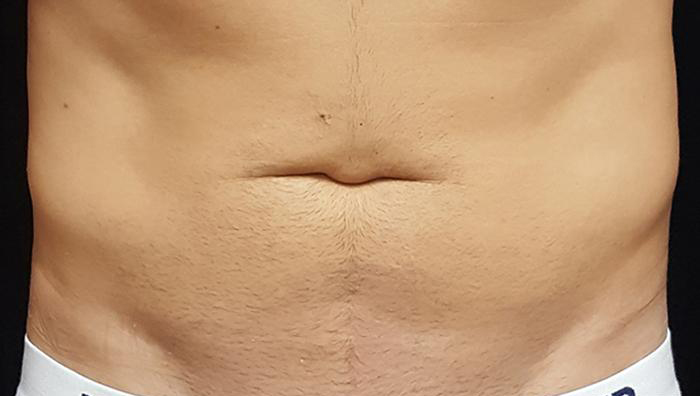 After

Cellulite Reduction


---

Treated with: Anti-cellulite truSculpt® 3D
Photos Courtesy of: Cutera®


---
How does it work?
Anti-cellulite truSculpt® 3D is ideal for those who typically have a BMI of less than 30 along with moderate skin laxity and cellulite. It uses a low frequency and high conductivity, breakthrough RF technology for deep penetration to treat the entire fat layer from skin to muscle, while ensuring a comfortable and therapeutic surface temperature. The fat cells are slowly removed and excreted through the body naturally, which leads to firmer skin and the reduction in the appearance of cellulite.
Glide Technique
truSculpt® 3D glide technique offers consistently impressive results – an average of 24% fat reduction, in a short treatment time over a large treatment zone. One 60-minute session provides clinically proven results in the most common treatment areas — the abdomen and flanks.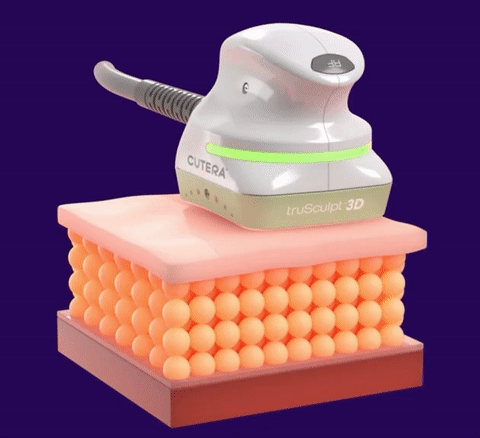 What does the procedure feel like?
The feeling of the procedure is likened to the feeling of a hot stone massage. As our trained professionals gently glide the handpiece over the treatment area, the temperature of the skin will rise, but should remain comfortable for the duration of the anti-cellulite treatment.
How many treatments will I need?
The consistent results should be visible after just one treatment. Your body will start to break down and flush out the remnants of the fat cells that have been treated, which begins the tightening of the skin in addition to the improvement in the skin's laxity and cellulite appearance. Although every body is different, most people see noticeable results six to eight weeks after their treatment. However, you can opt to have a second treatment for final tweaks or to treat additional areas.
Is there any downtime after the treatments?
Because Anti-cellulite truSculpt® 3D is a non-invasive treatment, there is minimal to no downtime. You may feel some tenderness in the treatment area right after the treatment, but that will resolve itself within a day or two. Then you will be able to resume your normal activities immediately afterwards.
Free Consultation for Anti-cellulite truSculpt® 3D in Midtown East, New York (NY) Consult Now
Pre-treatment Consultation, Preparing for Your Treatment, and Contraindications for truSculpt® 3D
Recommended Pre & Post Care for truSculpt® 3D
---