Pigment Bar®
Authentic Pigment Bar® from PCA SKIN® is available to purchase in Midtown East, New York City (NYC)
PIGMENT BAR® (3.4 oz / 96.4 g $60) Shop Now
A cleansing bar formulated with advanced corrective ingredients to provide an even skin tone on the face and body.
FEATURED IN
Jones Magazine
Shape
Marie Claire
SKIN TYPES
SKIN CONCERNS
A cleansing bar formulated to provide an even skin tone on the face and body.
A blend of advanced ingredients calms skin and promotes an even skin tone
Ideal for discolorations on the full body, including the face and scalp
Great for everyday use
Easy Application Steps
Moisten the enclosed sponge and create a foaming lather.
Cleanse the affected area, allowing the lather to remain on the skin for approximately two minutes.
Rinse with warm water and pat dry.
Follow with the appropriate PCA SKIN® treatment serums and broad spectrum SPF product in the daytime, and moisturizer in the evening.
Note: Store sponge outside of container.
Ingredients
Formulated with beautiful skin in mind.
"Our products are scientifically developed and carefully formulated to improve the health and appearance of your unique skin. We understand the importance of formulating with the best combinations of innovative ingredients to provide you with safe, highly effective products that deliver on their promises. All of our products are free of potential irritants like synthetic dyes and fragrances. PCA SKIN® does not perform or condone animal testing."
Azelaic acid – helps promote a clear complexion and an even skin tone
Kojic acid – helps promote an even skin tone
Niacinamide – a form of the B vitamin that hydrates and promotes a clear, even complexion
Related Products
---
Reduce discolorations and promote an even skin tone with this spot treatment serum with kojic and azelaic acids, perfect for those sensitive to hydroquinone.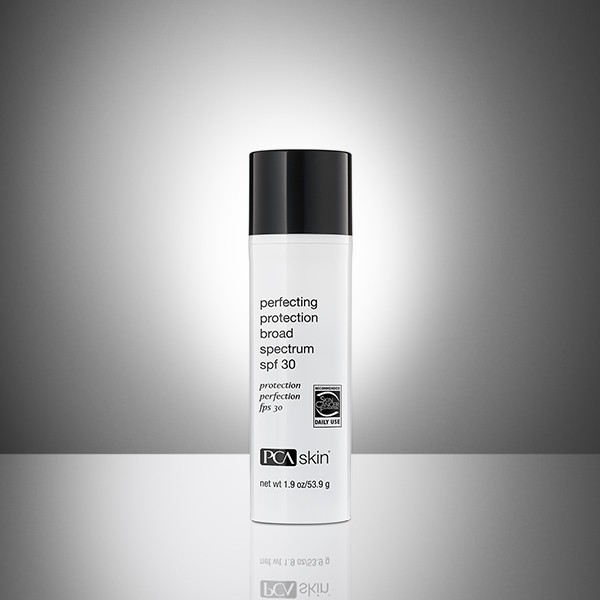 ---
Defend from UVA/UVB rays with this sheer SPF that has five discoloration-fighting ingredients. Added antioxidants increase protection from free-radical damage.
---