Vivace™ Microneedling RF
Vivace™ Microneedling RF in Midtown East, New York City (NYC)
VIVACE™ M RF (90 min starts at $595) Book Now
We always want to naturally look our best, and most preferably, at any age with beauty, grace, and elegance as well. However, fine lines and wrinkles are inevitable, but now there is a simple, non-invasive treatment that will address those concerns and have you confidently looking your best at any age.
Vivace™ M RF is the newest generation of non-invasive, radio frequency (RF) microneedling (collagen induction therapy) that is FDA-cleared to effectively alleviate facial fine lines and wrinkles, minimize the appearances of pore sizes, scarring, and stretch marks, and tighten the skin. Vivace™ M RF boasts a state-of-the-art robotic, micro-motor with smooth precision for a consistent and comfortable microneedling experience with virtually no pain and no downtime. Coupled with RF for skin tightening and Red/Blue LED (red for skin rejuvenation or blue for P. Acne bacteria reduction/anti-inflammation), this skin revitalizing treatment can be effectively customized to address various skin conditions on the face, neck, hands, and body for all skin types. The results are immediate and improve over time to reveal an overall vibrant, healthy, and younger-looking skin.
Indications:
Fine lines and wrinkles
Loose skin or skin laxity
Large pore sizes
Scarring
Uneven skin texture and tone
Stretch marks
All Microneedling treatments finish with applications of: skin-specific corrective serums, replenishing gel, calming balm, hydrators, and broad spectrum SPF.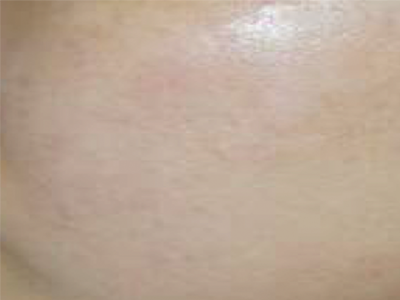 After

Acne


---

Treated with: Vivace™ M RF
Photos Courtesy of: The Vivace™


---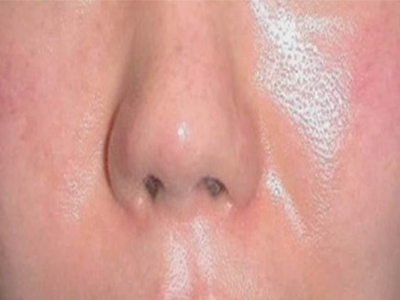 After

Enlarged Pores and Hyperpigmentation


---

Treated with: Vivace™ M RF
Photos Courtesy of: The Vivace™


---
How does it work?
When the sterile, gold microneedles are applied to the skin, they create many microscopic channels deep into the skin that can remain open for up to four to six hours, which stimulate the induction of new collagen. Then the microneedle electrodes deliver non-invasive yet high power, bi-polar RF thermal energy deep into the skin to create electrocoagulation for the facilitation of a natural wound healing process without affecting the skin. The precise and controlled delivery of multilevel RF energy provides exceptional outcomes, and the wound healing promotes collagen and elastin remodeling, and wound contraction to enhance skin laxity. In addition, the pulses from the red or blue light emitting diode respectively activate the skin cells to increase collagen production and moisture levels in the skin, or improve the skin texture and tone. Everyone is different, but the collagen and elastin you make is your own and continue the accelerated productions over the next three to six months as the results improve over time.
What does the procedure feel like?
The procedure feels like a little more than light pressure to the face, with an occasional, light sparking sensation, but is basically painless and comfortable.
How many treatments will I need?
Although the results are often immediate for skin texture and tone, there is also an improvement over a three-month period as the process of collagen regeneration increases over time. Therefore, multiple treatments of four to six, spaced four to six weeks apart, provide the experience most are looking for, and are recommended for optimal results.
Is there any downtime after the treatments?
After at least six hours, you should be ready for a night out, with very little to no indication of any treatment done on that day. Most go out hours later with no makeup at all, but if you would like to apply makeup, then we recommend at least six hours before you do so, and if you can, you may even wait until the next morning; mineral-based makeup is the best after the treatment. Unless advised by us, do not use any additional products during the first four to six hours following the treatment. Make sure to follow the recommended recovery protocol once you get home. Couple this with the commitment to avoiding the sun as much as possible, three to five days off from working out, and refraining from deep exfoliation and/or retinol products for seven to 10 days post treatment, then you are well on your way to maximizing The Vivace Experience™ for yourself!
Recommended Post-procedure Guidelines for Skin Treatments
---